FALCONS FOCUS! Check the communications sidebar to the right to see the latest Falcons Focus which was  recently emailed to our Falcon families. If you did not get the email, names are added to the distribution list as students are entered into our system. Please be patient with this process.  You may always refer to our website for the latest news.
SAC = SCHOOL ADVISORY COUNCIL: The first meeting of the School Advisory Council for the 2019-2020 school year on Tuesday, August 20th from 4:00-5:00 pm in the FCA media center.  All families and stakeholders are invited to attend.
---
19-20 FCA Middle School Supply List
---
Attention 4th, 5th, 6th and 7th grade parents:
You can now order items through the school that your child will need for the 2019-2020 school year.  All online purchases will be through www.schoolpay.com and there is a small convenience fee that the website charges for processing payments.
Items currently available for each grade are listed below:
4th and 5th grade
School Planners: cost of $5.00
https://www.schoolpay.com/pay/for/1920-Planners-for-4th-5th-6th-and-7th-gr/SLMXIL
6th and 7th grade
Middle School Planners: cost of $5.00
https://www.schoolpay.com/pay/for/1920-Planners-for-4th-5th-6th-and-7th-gr/SLMXIL
PE Lock Deposit: cost of $5.00
https://www.schoolpay.com/pay/for/PE-Locker-Deposit–6th-and-7th-Grade/SbG2JjT
PE Uniforms: cost of $12.50 per item (shirt or shorts)
https://www.schoolpay.com/pay/for/FCA-PE-Uniforms/McCF
---

---
Who are the Funky Falcons???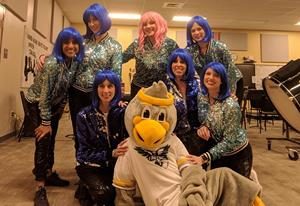 Funky Falcons all started with a fun, simple idea. "Let's do a flash mob for our students." We got together and decided on fun outfits and found the perfect song to dance to at our first home basketball game. It was so much fun that we had to do it again. Since then, we have performed two more times and gained new members each time. Funky Falcons consist of teachers, faculty members, and administration.  We are dancing through barriers!
---
We have launched


Click here to see a feature article on Freedom Crossing's LiveSchool Program:
https://www.whyliveschool.com/blog/liveschool-leader-spotlight-melissa-lime-of-saint-johns-fl
Click here for a letter from Assistant Principal, Melissa Lime:
LiveSchool Letter to Parents

Click here for a video introducing LiveSchool:
http://resources.whyliveschool.com/guides/parentguide
---
Please email transportation changes to [email protected]
Important District Policy
Any person coming into the school or attending a field trip MUST have completed the School Access Form (formerly known as the Volunteer Application).  There will no longer be an option to allow people to come in one time as a visitor.  You only need to complete the form one time while your child is in the St. Johns County School District. Please follow this link to complete the form. http://www.stjohns.k12.fl.us/volunteer/
Attention Parents of Current Sixth Graders:
**Parents, please be aware that the State of Florida requires all rising 7th graders to have the Tetanus-diphtheria-acellular pertussis (Tdap) Immunization. Please schedule your doctor's appointment soon to receive your student's updated Florida DH 680 Form. Once you obtain this form, please provide it to us as soon as possible to ensure a smooth transition into 7th grade. Thank you for your prompt attention to this matter.
---
School Mission Statement: "Falcons take FLIGHT"
The letters in FLIGHT encompass qualities that we want for our students and staff = Focus, Leadership, Imagination, Grit, Heart, and Team
School Vision Statement: "Breaking Barriers"
It is our goal for our students, staff and school to 'break the barriers' that are holding us from the next step in our dreams and achievements.  These could include such things as the fear to fail, misconceptions, a fixed mindset, self-esteem, etc.
---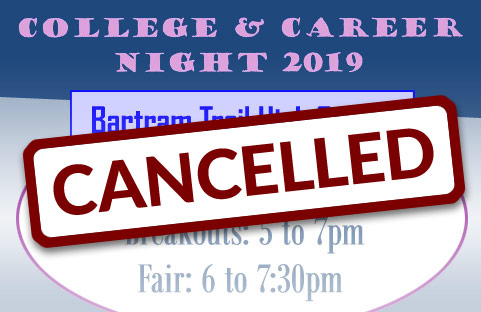 ---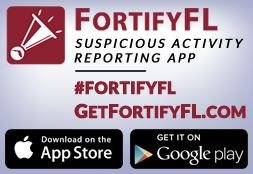 ---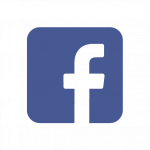 Like us on Facebook!
https://www.facebook.com/StJohnsFCA/