Welcome to the Home of the Falcons!
MARK YOUR CALENDARS!
Nov. 15 – First Grade to JCA
Nov. 15 – Fall Concert: Band and Orff Ensemble 6:30 pm
Nov. 19 – SAC Meeting
Nov. 19 – Grandparents Day for Kindergarten
Nov. 20 – Drill Day
Nov. 21- 23 – Thanksgiving Break – No School
Dec. 6 – Jaguars Mini camp
Dec. 10 – SAC meeting
Dec. 13 – Winter Chorus concert 6:30 pm
Dec. 14 – Mystery staff on 'Let's Make a Deal'
Dec. 21 – End of first Quarter and last day before break – early dismissal: 1:50
Dec. 22 – Jan. 3 – Winter Break
Jan. 4 – Teacher Planning Day
Jan. 7 – Classes Resume for students
We have launched LiveSchool!


Click here for a letter from Assistant Principal, Melissa Lime:
LiveSchool Letter to Parents

Click here for a video introducing LiveSchool:
http://resources.whyliveschool.com/guides/parentguide
Please email transportation changes to [email protected]
*** New District Policy ***
Any person coming into the school or attending a field trip MUST have completed the School Access Form (formerly known as the Volunteer Application).  There will no longer be an option to allow people to come in one time as a visitor.  You only need to complete the form one time while your child is in the St. Johns County School District. Please follow this link to complete the form. http://www.stjohns.k12.fl.us/volunteer/
---
School Mission Statement: "Falcons take FLIGHT"
The letters in FLIGHT encompass qualities that we want for our students and staff = Focus, Leadership, Imagination, Grit, Heart, and Team
School Vision Statement: "Breaking Barriers"
It is our goal for our students, staff and school to 'break the barriers' that are holding us from the next step in our dreams and achievements.  These could include such things as the fear to fail, misconceptions, a fixed mindset, self-esteem, etc.
---
CHARACTER COUNTS! 6 Pillars 6K/3K Run/Walk

Walkers, runners and fitness enthusiasts are invited to participate in the CHARACTER COUNTS! 6 Pillars 6K/3K Run/Walk on Saturday, February 2, 2019 at 9 a.m. The run/walk will begin and end at Palencia Elementary School. Register before January 1 and receive a $5 discount!
Register today!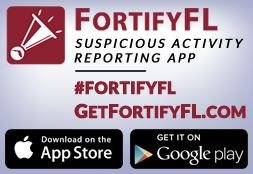 ---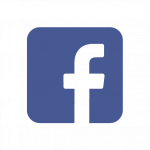 Like us on Facebook!
https://www.facebook.com/StJohnsFCA/