Welcome to the Home of the Falcons!
NEW!  Important Traffic Pattern Information can be found here:
http://www-fca.stjohns.k12.fl.us/traffic-patterns/
Please email transportation changes to [email protected]
Curriculum Chats – Curriculum Chats are an opportunity for our teachers to share goals, expectations, policies and procedures for the year.  We highly recommend that you attend these very informative evenings.  The information shared these evenings are for you as the parent.  We do request that children are not in attendance these evenings.  The Curriculum Chats are scheduled for:
Kindergarten, First and Second Grades – Tuesday, August 28th  6:00pm – 7:30pm
Third, Fourth and Fifth Grades – Thursday, August 30th  6:00pm – 7:30pm
Sixth Grade – Tuesday, September 4th    6:00pm – 7:30pm
---
School Mission Statement: "Falcons take FLIGHT"
The letters in FLIGHT encompass qualities that we want for our students and staff = Focused, Leaders, Imagination, Grit, Heart, and Team
School Vision Statement: "Breaking Barriers"
It is our goal for our students, staff and school to 'break the barriers' that are holding us from the next step in our dreams and achievements.  These could include such things as the fear to fail, misconceptions, a fixed mindset, self-esteem, etc.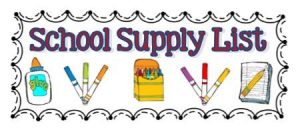 FCA K-5 Supply List for 2018-2019
FCA 6th grade Supply List for 2018-2019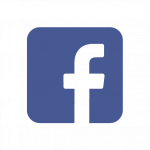 Like us on Facebook!
https://www.facebook.com/StJohnsFCA/