FALCONS FOCUS!
Check the communications sidebar to the right to see the latest Falcons Focus Newsletter
IMPORTANT DATES:
Thursday, January 23 – FCA Camp Read-A-Lot Literacy Family Night 6:00 – 7:30 pm
Monday, January 27 – Class Pictures for K-5th
Friday, January 31 – Teacher In-service Day – no school for students
Friday, January 31  –  Pre-orders are due for the yearbook
Week of February 10-14 – Spring Book Fair
Monday, February 17 – Presidents Day, No School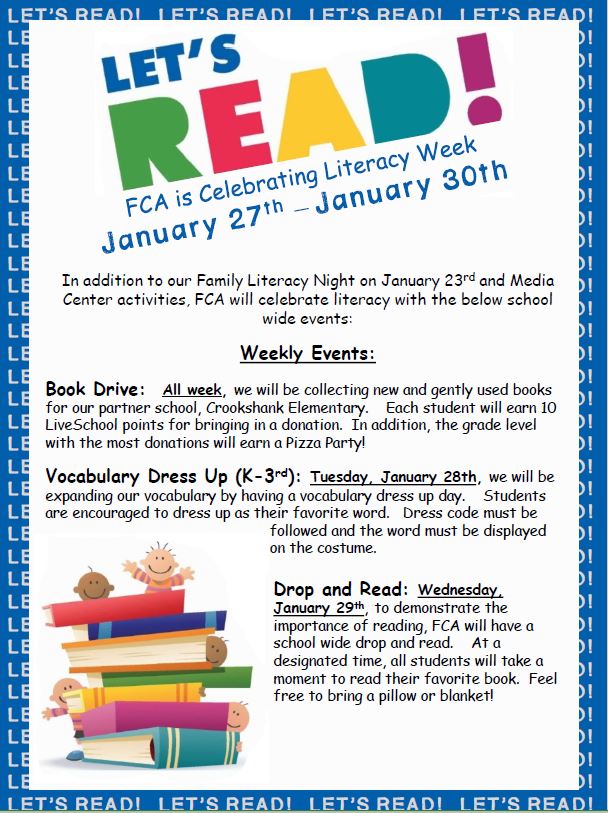 It's time to order a yearbook!


www.leonards.com/yearbooks
Access code: C490433
Price: $35
To pay by cash, check, or money order, use the envelope that your child received at school.
---
---
| | |
| --- | --- |
| | |
| | |
| | "A" School Designation 2018 |
---
---
Falcons In the News:
Creekline: "Falcons Soar Through their First Year"
http://www.floridanewsline.com/creekline-st-johns/freedom-crossing-falcons-soar-through-first-year/
---
Who are the Funky Falcons???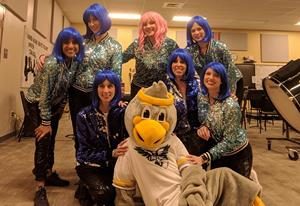 Funky Falcons all started with a fun, simple idea. "Let's do a flash mob for our students." We got together and decided on fun outfits and found the perfect song to dance to at our first home basketball game. It was so much fun that we had to do it again. Since then, we have performed two more times and gained new members each time. Funky Falcons consist of teachers, faculty members, and administration.  We are dancing through barriers!
---
Please email transportation changes to [email protected]
Important District Policy
Any person coming into the school or attending a field trip MUST have completed the School Access Form (formerly known as the Volunteer Application).  There will no longer be an option to allow people to come in one time as a visitor.  You only need to complete the form one time while your child is in the St. Johns County School District. Please follow this link to complete the form. http://www.stjohns.k12.fl.us/volunteer/
Attention Parents of Current Sixth Graders:
**Parents, please be aware that the State of Florida requires all rising 7th graders to have the Tetanus-diphtheria-acellular pertussis (Tdap) Immunization. Please schedule your doctor's appointment soon to receive your student's updated Florida DH 680 Form. Once you obtain this form, please provide it to us as soon as possible to ensure a smooth transition into 7th grade.
---
Our Mission Statement: "Falcons take FLIGHT"
The letters in the word "FLIGHT" stand for Focus, Leadership, Imagination, Grit, Heart, and Team.
Our Vision Statement: "Breaking Barriers"
It is our goal for FCA students, staff and school to 'break the barriers' that are holding us from the next step in our dreams and achievements.
---
CHARACTER COUNTS! 6 Pillars 6K/3K Run/Walk

Walkers, runners and fitness enthusiasts are invited to participate in the CHARACTER COUNTS! 6 Pillars 6K/3K Run/Walk on Saturday, February 1, 2020 at 9 a.m. The run/walk will begin and end at Palencia Elementary School. Register before January 1 and receive a $5 discount!
Learn more and register today!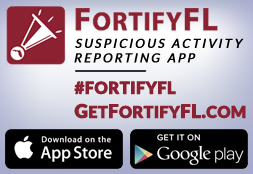 ---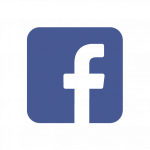 Like us on Facebook!
https://www.facebook.com/StJohnsFCA/