---

---
---
Video-FCA Middle School 4th Quarter Grading Update:
https://www.youtube.com/watch?v=ZvxL7mk6fxQ
Secondary Grading Expectations per St. Johns County School District
For students in grades 6-12, fourth quarter assignment and assessment scores will be placed in the formative category of the gradebook.
The final grade on a year-long course with a State End of Course Exam, will be calculated giving equal weight to each quarter.
The final grade for a 2nd semester course (non-State EOC course) will be calculated through averaging the 3rd and 4th quarter grades.  **Correction from video-This applies to PE and Learning Strategies electives.
---
---
PARENT GUIDES ON EXAMS/GRADING/PROMOTION
COVID-19-Elementary-Parent-Guide-on-Exams-Grading-Promotion
COVID-19-Secondary-Parent-Guide-for-Exams-Grading-Promotion-Graduation
---
Principal's Math Challenge for K-5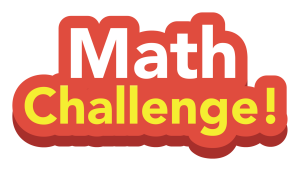 Kindergarten math challenge
1st grade math A 1st grade math B 1st grade math C
2nd grade math A 2nd grade math B 2nd grade math C
3rd grade math A 3rd grade math B 3rd grade math C
4th grade math A 4th grade math B 4th grade math C
5th grade math A 5th grade math B 5th grade math C
---
| | |
| --- | --- |
| | |
| | |
| | "A" School Designation 2019 |
---
Please email transportation changes to [email protected]
Important District Policy
Any person coming into the school or attending a field trip MUST have completed the School Access Form (formerly known as the Volunteer Application).  There will no longer be an option to allow people to come in one time as a visitor.  You only need to complete the form one time while your child is in the St. Johns County School District. Please follow this link to complete the form. http://www.stjohns.k12.fl.us/volunteer/
Attention Parents of Current Sixth Graders:
**Parents, please be aware that the State of Florida requires all rising 7th graders to have the Tetanus-diphtheria-acellular pertussis (Tdap) Immunization. Please schedule your doctor's appointment soon to receive your student's updated Florida DH 680 Form. Once you obtain this form, please provide it to us as soon as possible to ensure a smooth transition into 7th grade.
---
Our Mission Statement: "Falcons take FLIGHT"
The letters in the word "FLIGHT" stand for Focus, Leadership, Imagination, Grit, Heart, and Team.
Our Vision Statement: "Breaking Barriers"
It is our goal for FCA students, staff and school to 'break the barriers' that are holding us from the next step in our dreams and achievements.
---
Elementary Summer Stretch Online Learning
This summer we have an awesome opportunity for students in grades K through 5 called Summer Stretch. The Summer Stretch program has exciting activities in Math, Reading, Science, and Social Skills to stretch their learning all summer long! Official start date is Monday, June 1st. There are multiple activity options to engage your child for up to six weeks, ending Friday, July 10th.
When kids participate in Summer Stretch, they will enjoy
interactive math games,
interesting articles to read and videos to watch,
fun and engaging science activities to complete, and
relaxing and calming videos and activities to practice social skills.
---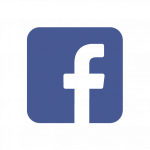 Like us on Facebook!
https://www.facebook.com/StJohnsFCA/