FOR AN UPDATE FROM MR. ANDERSON, CLICK HERE.
Anderson Update 3-23-2020

Monday, March 30 Update:
FCA Families,
As you can imagine schools, students and businesses around the world are utilizing digital platforms. I can only imagine the volume that is running on these systems today. We are hearing that Schoology, Seesaw and other platforms are experiencing issues. These platforms are working to deal with the increased volume. We can be thankful that this week is a low stress, 'no connection – no worry' week. We have been able to receive many pictures of successful online learning that has taken place. Hopefully these successes will grow as we move forward. Thank you for your patience.
Falcon Strong !!!!!
Allen Anderson
Tuesday, March 31 Update:
Good Morning Falcon Family,
Late last night we received notification that school will remain closed through May 1st.  While this comes as very sad news, I am confident we will rise to the occasion.  Despite a couple systems going down, we heard many positive comments about the way things went yesterday. Thank you to our staff and families as everyone focused on 'school' in this new form.  I look forward to hearing and sharing more success stories as we move forward.  It is my hope and prayer that we will be able to join together as a school May 2nd.
Be Well, Stay Safe and be Falcon Strong !!!!
Allen Anderson
FOR PARENTS WHO NEED TO SET UP A PARENT SCHOOLOGY ACCOUNT:
Click the link "Schoology For Parents" in the header of this website, under the blue strip
Click "Sign Up" and select the "Parent" option
Use the "Parent Access Code" you received from your child's teacher
Complete the fields and create your parent account.
---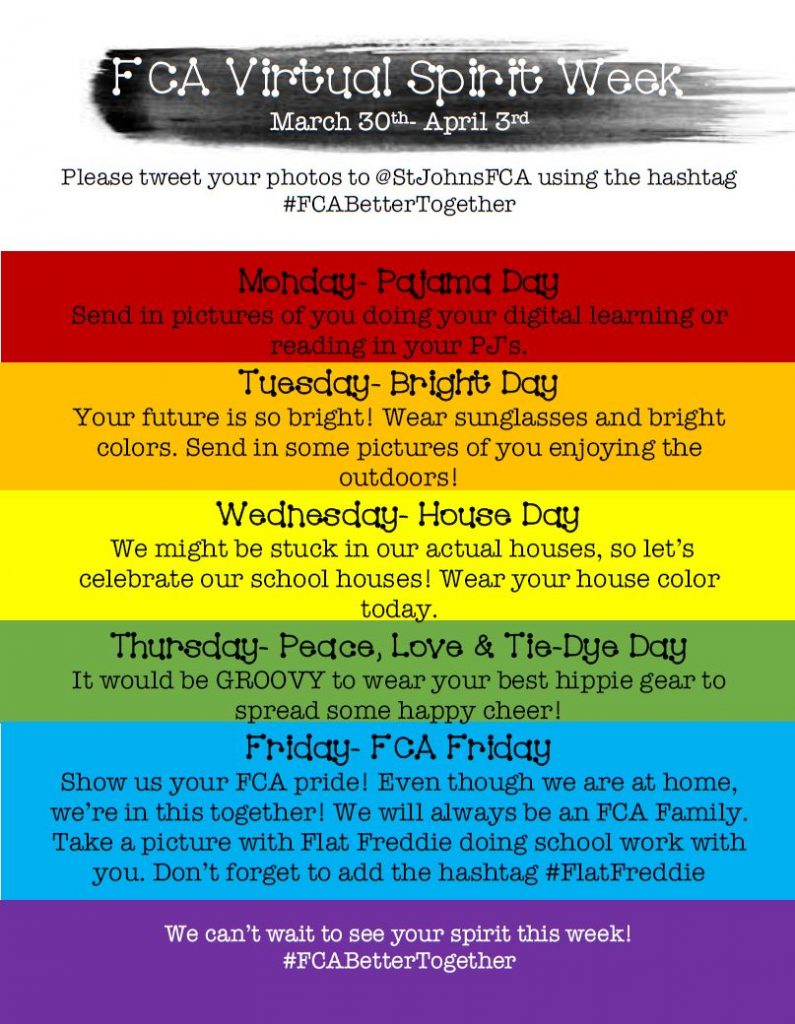 IMPORTANT DATES:
March 23-27 Teachers and staff prepare for online instruction
March 30 Online instruction begins for St Johns County students
---
Principal's Math Challenge for K-5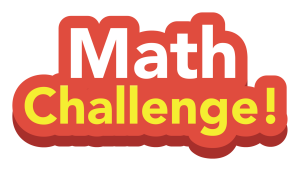 Kindergarten math challenge
1st grade math A 1st grade math B 1st grade math C
2nd grade math A 2nd grade math B 2nd grade math C
3rd grade math A 3rd grade math B 3rd grade math C
4th grade math A 4th grade math B 4th grade math C
5th grade math A 5th grade math B 5th grade math C
---
| | |
| --- | --- |
| | |
| | |
| | "A" School Designation 2019 |
---
Please email transportation changes to [email protected]
Important District Policy
Any person coming into the school or attending a field trip MUST have completed the School Access Form (formerly known as the Volunteer Application).  There will no longer be an option to allow people to come in one time as a visitor.  You only need to complete the form one time while your child is in the St. Johns County School District. Please follow this link to complete the form. http://www.stjohns.k12.fl.us/volunteer/
Attention Parents of Current Sixth Graders:
**Parents, please be aware that the State of Florida requires all rising 7th graders to have the Tetanus-diphtheria-acellular pertussis (Tdap) Immunization. Please schedule your doctor's appointment soon to receive your student's updated Florida DH 680 Form. Once you obtain this form, please provide it to us as soon as possible to ensure a smooth transition into 7th grade.
---
Our Mission Statement: "Falcons take FLIGHT"
The letters in the word "FLIGHT" stand for Focus, Leadership, Imagination, Grit, Heart, and Team.
Our Vision Statement: "Breaking Barriers"
It is our goal for FCA students, staff and school to 'break the barriers' that are holding us from the next step in our dreams and achievements.
---
Update from Superintendent Forson, April 1
Dear SJCSD Parents and Guardians,
Today we faced additional challenges with connectivity to Schoology. I share this frustration with you and assure you that we are working with the vendor to solve these issues. In the meantime, I encourage you and your child to reach out to his/her teacher via email. As I wrote yesterday, patience and flexibility are paramount. We will keep getting better.
Meal service will continue at designated school and community sites until further notice. This is an essential service offered to children 18 years or younger in need of breakfast and lunch while we are closed. In the last few days there have been posts on social media encouraging others to visit specific schools to receive these meals. Some of these posts encourage community members with children to drive through more than once to prevent the service from ceasing and preserve job functions at these sites.
While we want families who need the meals to receive them for their children, prompting the community to show up just to get meals puts a strain on distribution. It prevents us from allocating funding, efforts and resources where the need is greater. For updated information on meal service, visit https://www.stjohns.k12.fl.us/blog/mealservice/.
Today Governor DeSantis issued an executive order to stay at home except for individuals who are essential employees providing essential community services as defined by the U.S. Department of Homeland Security. In this guidance, "educators supporting public and private K-12 schools, colleges, and universities for purposes of facilitating distance learning or performing other essential functions" is included in the essential critical infrastructure workforce. We are continuing to review and define essential staff through job functions while promoting a work at home model for employees who can.
I appreciate your commitment to your child's education. I value the support and trust you have placed in the St. Johns County School District to instruct your children while we continue to learn in this new environment.
Sincerely,
Tim Forson
Superintendent
St. Johns County School District
View Previous Messages
---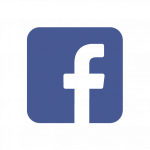 Like us on Facebook!
https://www.facebook.com/StJohnsFCA/