Allen Anderson, Principal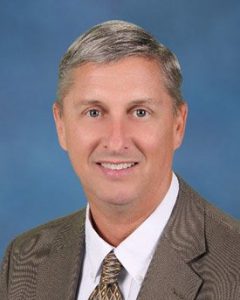 Allen Anderson was selected by Superintendent Tim Forson to be the principal of the new K-8 school, Freedom Crossing Academy.  "Allen is an innovative and collaborative leader," said Forson. "I know that his familiarity with the community and ability to build rapport with students and parents will serve him well."  Anderson was the principal of Palencia Elementary School since the 2013-2014 school year and has more than 20 years of experience within the SJCSD. Prior to PES he served as principal at Cunningham Creek Elementary, assistant principal at Mill Creek Elementary and Durbin Creek Elementary schools, a curriculum coordinator at Switzerland Point Middle School and a teacher at CCES.  Anderson was recently chosen as the 2017-2018 Principal of the Year for St. Johns County. He holds a bachelor's and master's degree from the University of North Florida and a master's degree from Jacksonville University.
PES expanded its digital instruction and student use under Anderson's leadership. He has made maintaining a positive school culture a high priority and ensures that state and district mandates are communicated in a way that supports the school's mission and vision. He is extremely supportive of his staff and always lauds their successes, even when they won't.  "I am very thankful for the trust and confidence from Superintendent Forson," said Anderson. "While changing schools is always a bittersweet experience, I look forward to once again serving those in the Northwest part of our wonderful county."
Melissa Lime, Assistant Principal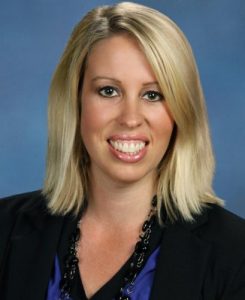 Prior to joining Freedom Crossing Academy, Ms. Lime served as assistant principal at R.J. Murray Middle School, curriculum coordinator at Switzerland Point Middle School and served as IB-MYP coordinator and instructional literacy coach during the IB authorization of Pacetti Bay Middle School. In addition, she has served as instructional literacy coach at St. Augustine High School and St. Johns Technical High School and reading/language arts teacher at Gamble Rogers Middle School. The St. Augustine native earned her Master's Degree in Elementary Education and her Educational Leadership certification from the University of North Florida. Ms. Lime has a wealth of knowledge and experience in secondary education and has a strong background in literacy, curriculum, and instruction. She is nationally recognized as a PDK Emerging Leader (2010), an ASCD Emerging Leader (2014), and recently presented at the 2018 ASCD National Teaching Excellence Conference on Arts integration and STEAM instructional strategies.
Amy Rugen, Assistant Principal
Amy Rugen is thrilled to join Freedom Crossing Academy and the St. Johns School District!  She comes with more than 20 years of educational experiences.  She previously served as an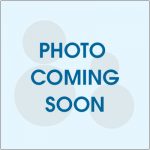 assistant principal in three elementary schools in Clay County.  Mrs. Rugen was also a literacy coach in Clay County and Duval County as well as a classroom teacher.  She received her bachelor's degree from the University of South Florida in Early Childhood Education and her master's degree from the University of North Florida in Educational Leadership.  She is passionate about literacy education, elementary curriculum, and collaborative teaching practices.  Mrs. Rugen believes a collaborative school environment with a focus on Professional Learning Communities is the key to creating a successful teaching and learning environment. Mrs. Rugen is proud to be an FCA Falcon!
About our School
School Established – 2018
School Location – Aberdeen community, St Johns County, FL
School Cost – $38 million, funded by the Half-Cent Sales Tax
School Mascot – Falcon
School Colors – Navy, Grey, Kelly Green
School Capacity – approximately 1,490 students
School Building – 190,000 square feet
Feeder Pattern High Schools – Bartram Trail HS & Creekside HS
School Design – The design is a modification of Patriot Oaks and Valley Ridge Academies with the addition of a third floor that houses 8 classrooms, three science labs, ESE classrooms, a Technology Lab, Business Lab, Skills Lab and Resource Room.
School Mission Statement: "Falcons take FLIGHT"
The letters in FLIGHT encompass qualities that we want for our students and staff = Focus, Leadership, Imagination, Grit, Heart, and Team
School Vision Statement: "Breaking Barriers"
It is our goal for our students, staff and school to 'break the barriers' that are holding us from the next step in our dreams and achievements.  These could include such things as the fear to fail, misconceptions, a fixed mindset, self-esteem, etc.
School Logo: