Allen Anderson, Principal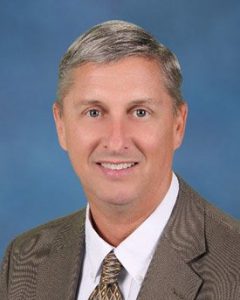 Allen Anderson was selected by Superintendent Tim Forson to be the principal of the new K-8 school, Freedom Crossing Academy.  "Allen is an innovative and collaborative leader," said Forson. "I know that his familiarity with the community and ability to build rapport with students and parents will serve him well."  Anderson was the principal of Palencia Elementary School since the 2013-2014 school year and has more than 20 years of experience within the SJCSD. Prior to PES he served as principal at Cunningham Creek Elementary, assistant principal at Mill Creek Elementary and Durbin Creek Elementary schools, a curriculum coordinator at Switzerland Point Middle School and a teacher at CCES.  Anderson was chosen as the 2017-2018 Principal of the Year for St. Johns County. He holds a bachelor's and master's degree from the University of North Florida and a master's degree from Jacksonville University.
He has made maintaining a positive school culture a high priority at FCA and ensures that state and district mandates are communicated in a way that supports the school's mission and vision. He is extremely supportive of his staff and always lauds their successes, even when they won't.  "I am very thankful for the trust and confidence from Superintendent Forson," said Anderson.
---
Melissa Lime, Assistant Principal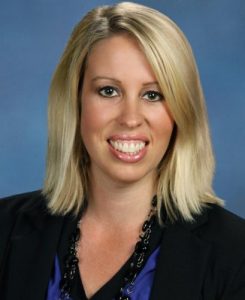 Melissa Lime is currently the Assistant Principal at Freedom Crossing Academy, one of the newest K-8 schools in St. Johns County. Throughout her educational career, she has served various roles including IB-MYP coordinator, curriculum coordinator, instructional literacy coach, and ELA teacher in St. Johns County School District. Melissa Lime earned her Bachelor's Degree, Master's Degree in Elementary Education and her Educational Leadership certification from the University of North Florida. Ms. Lime has a wealth of knowledge and experience in secondary education and has a strong background in standards based instruction, standards based assessment, and research based literacy strategies. In her role as LEA, she works closely with students, families, and educators to provide supports and services to meet the unique and individualized needs of all learners.
Melissa Lime is recognized as one of St. Augustine Record's 2019 "40 Under Forty" young professionals in St. Johns County who demonstrate outstanding leadership and commitment to the community. She is also nationally recognized as a PDK Emerging Leader (2010), an ASCD Emerging Leader (2014). Mrs. Lime is actively involved in the ASCD community and enjoys sharing her knowledge and expertise with educators across the country and district. In 2018, she presented at the ASCD National Teaching Excellence Conference on Arts integration and STEAM instructional strategies. In June 2019, she is presenting a session at the ASCD National Teaching Excellence Conference to help educators recharge their inner "why" and combat teacher burnout. In November 2019, she has been asked to share innovative instructional strategies with administrators and leaders at the ASCD Educational Leadership Conference in Washington, D.C.
Mrs. Lime been instrumental in the successful implementation of the school wide behavior incentive program, LiveSchool, and has been recognized by LiveSchool as a LiveSchool Leader, a national recognition for innovative educators who create successful positive behavior interventions and supports in their schools. Check out the link to Melissa's article that features the innovative strategies and positive school community at FCA.
Mrs. Lime is passionate about creating a positive and safe learning environment for all students and recognizing and rewarding students for their outstanding character, behavior, and academic success. She is a champion for all students and looks forward to "Breaking Barriers" at Freedom Crossing Academy this school year.
---
Amy Rugen, Assistant Principal
Amy Rugen is thrilled to join Freedom Crossing Academy and the St. Johns School District!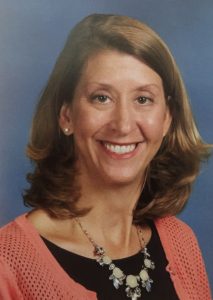 She comes with more than 20 years of educational experiences.  She previously served as an assistant principal in three elementary schools in Clay County.  Mrs. Rugen was also a literacy coach in Clay County and Duval County as well as a classroom teacher.  She received her bachelor's degree from the University of South Florida in Early Childhood Education and her master's degree from the University of North Florida in Educational Leadership.  She is passionate about literacy education, elementary curriculum, and collaborative teaching practices.  Mrs. Rugen believes a collaborative school environment with a focus on Professional Learning Communities is the key to creating a successful teaching and learning environment. Mrs. Rugen is proud to be an FCA Falcon!
---
Jessica Hamelin, Assistant Principal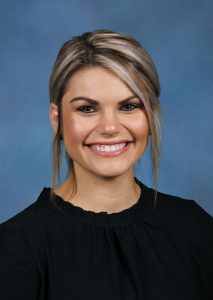 Dr. Jessica Hamelin is thrilled to join the administration team at Freedom Crossing Academy. Dr. Hamelin earned her Bachelor of Science Degree in Elementary Education and her Master of Education in Elementary Education from Jacksonville University as well as her Doctorate of Educational Leadership from The University of North Florida. Dr. Hamelin has served in various roles in St. Johns and Clay County Schools. Dr. Hamelin assisted in opening Palm Valley Academy in its inaugural year as the Instructional Literacy Coach and was also a classroom teacher, previously nominated for teacher of the year, as well as a Model Classroom Teacher, SAC Chair, Leadership team member, and graduate of the St. Johns County Leadership Academy. Dr. Hamelin also presented on a panel at the "Girls Can" event held in Putnam County, FL that promoted leadership and career readiness skills for 10th and 11th grade students. Dr. Hamelin brings a wealth of knowledge regarding the MTSS system, Professional Learning Communities, as well as Professional Development in Curriculum and Instruction in order to best serve students and teachers. Dr. Hamelin is passionate about collaborative learning, highly effective instructional practices, curriculum support, community involvement, and servant leadership. She is proud to be a Falcon!
---
About our School
School Established – 2018
School Location – Aberdeen community, St Johns County, FL
School Cost – $38 million, funded by the Half-Cent Sales Tax
School Mascot – Falcon
School Colors – Navy, Grey, Kelly Green
School Capacity – approximately 1,490 students
School Building – 190,000 square feet
Feeder Pattern High Schools – Bartram Trail HS & Creekside HS
School Design – The design is a modification of Patriot Oaks and Valley Ridge Academies with the addition of a third floor that houses 8 classrooms, three science labs, ESE classrooms, a Technology Lab, Business Lab, Skills Lab and Resource Room.
Teacher of the Year 2018 – Matt Ostrowsky
Teacher of the Year 2019 – Julie Haden
Rookie Teacher of the Year 2018 – Jarrod Branco
Rookie Teacher of the Year 2019 – Ashley Alford
School Mission Statement: "Falcons take FLIGHT"
The letters in FLIGHT encompass qualities that we want for our students and staff = Focus, Leadership, Imagination, Grit, Heart, and Team
School Vision Statement: "Breaking Barriers"
It is our goal for our students, staff and school to 'break the barriers' that are holding us from the next step in our dreams and achievements.  These could include such things as the fear to fail, misconceptions, a fixed mindset, self-esteem, etc.
School Logo: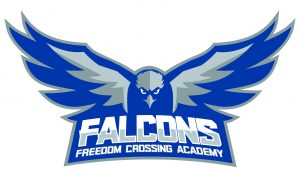 Falcons In the News:
Creekline: "Falcons Soar Through their First Year"
http://www.floridanewsline.com/creekline-st-johns/freedom-crossing-falcons-soar-through-first-year/
Who are the Funky Falcons?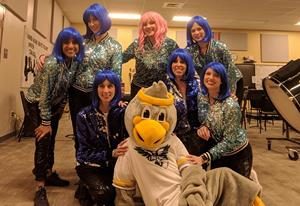 Funky Falcons all started with a fun, simple idea. "Let's do a flash mob for our students." We got together and decided on fun outfits and found the perfect song to dance to at our first home basketball game. It was so much fun that we had to do it again. Since then, we have performed two more times and gained new members each time. Funky Falcons consist of teachers, faculty members, and administration.  We are dancing through barriers!